Product Overview: Accurate no 5 Powder
Accurate No 5 powder is a fast burning, double-base, spherical handgun propellant. This powder is extremely versatile and can be used in many handgun calibers. accurate no 5 offers a wide performance range from target and Cowboy Action applications to full power defense loads. Accurate #5 powder  meters well and strikes a good balance between ballistics and cost efficiency.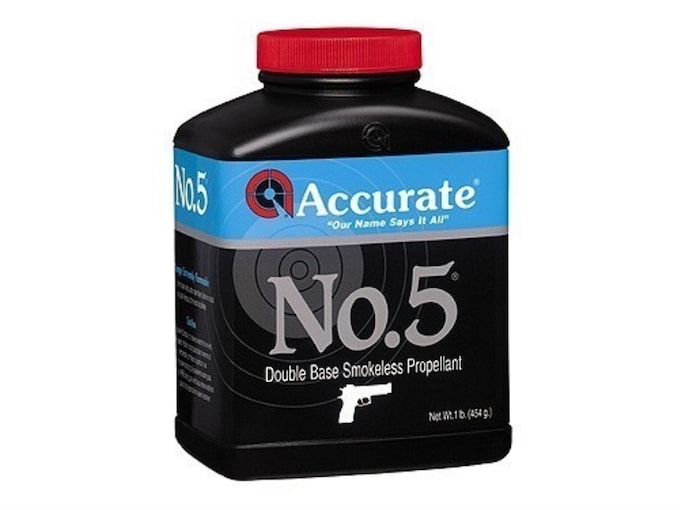 Warnings from the Manufacturer:
Do not exceed the loads displayed in the reloaders guide.
Never mix any two powders regardless of type, brand, or source.
Never substitute any smokeless powder for Black Powder or any Black Powder substitute.