Product Overview: Ramshot Enforcer powder
Enforcer powder is the best choice for high performance, full power loads in magnum handgun cartridges. It is ideally suited for the 44 Magnum, 454 Casull, 460 S&W, and the 500 S&W. It's is a double-base spherical powder with excellent metering qualities that meets the performance expectations of serious magnum handgun shooters.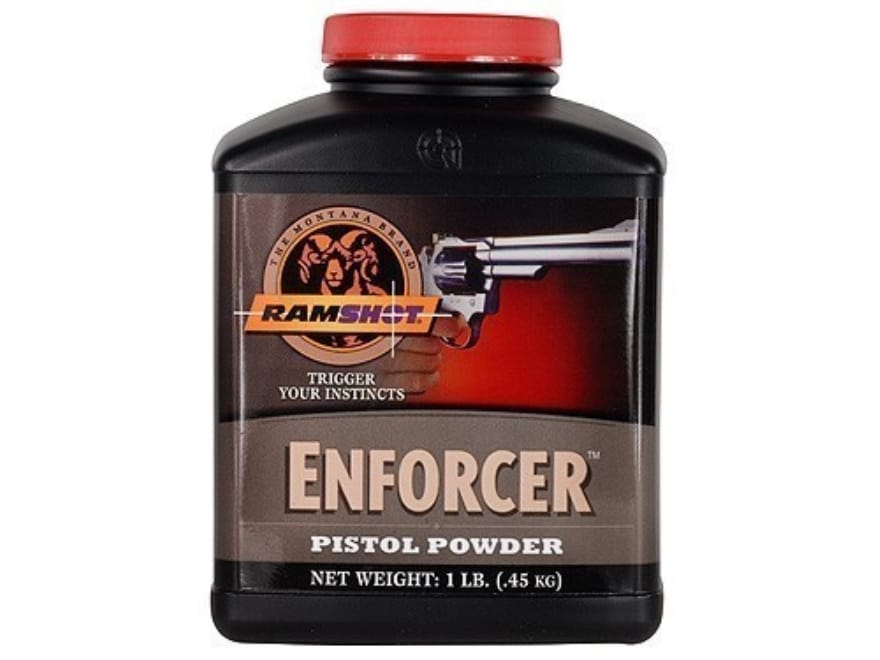 Other Important Information: ramshot enforcer powder
Do not exceed the loads displayed in the reloaders guide.
Never mix any two powders regardless of type, brand, or source.
Never substitute any smokeless powder for Black Powder or any Black Powder substitute.