Product Overview:
federal gold medal match primers in stock
Federal 205M Primers, the same quality primers that make Gold Medal cartridges the choice of match shooters and hunters everywhere. Federal Gold Medal Primers are manufactured to exacting tolerances and use Federal's exclusive basic lead styphnate priming mix of optimum primer ignition.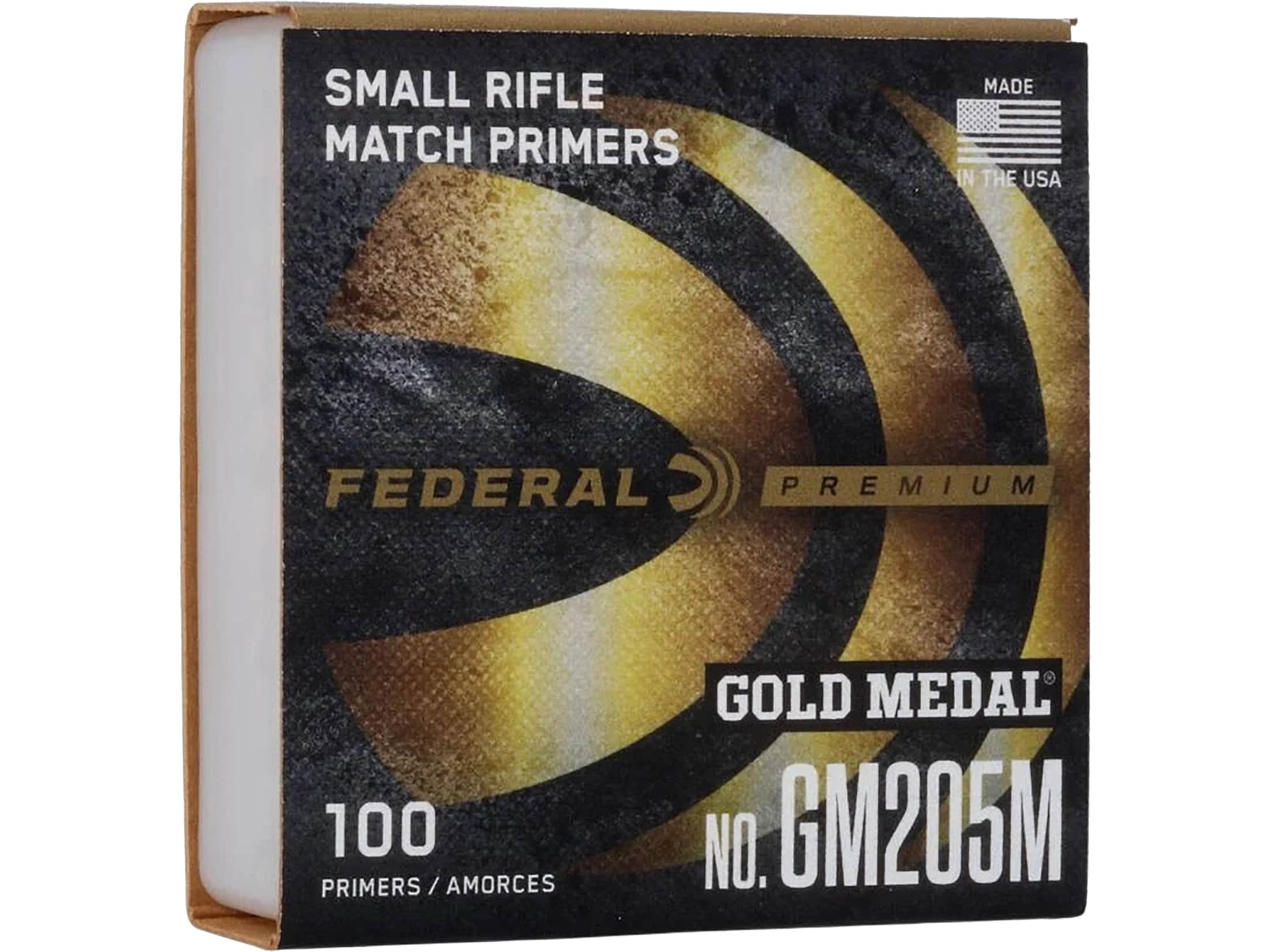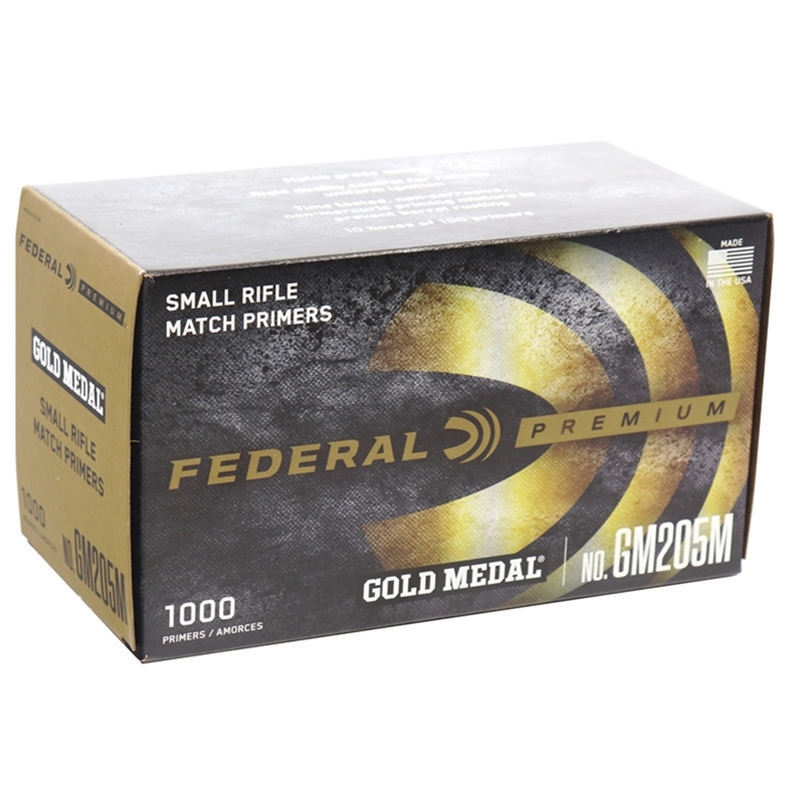 Gold Medal primers are produced to strict specifications, resulting in the same high-quality components and optimal ignition that have made Federal Premium Gold Medal cartridges the preferred choice of match shooters throughout the world for decades.
Specifications of Federal 205M Primers
Federal 205m

Product Information
Delivery Information
| | |
| --- | --- |
| Shipping Weight | 1.495 Pounds |
| DOT-Regulated | Yes |
| HazMat Product | Yes |