Product Overview: Ramshot Big Game Powder
Ramshot Big Game Powder in stock now is the ultimate 30-06 Springfield powder. Outstanding velocities and optimum case-fillresult in excellent shot to shot consistency. Big Game Powder has properties that allow it to outperform the competition in the popular 22-250 Remington and other calibers in this range. It's an extremely clean burning, double-base spherical powder with outstanding metering properties.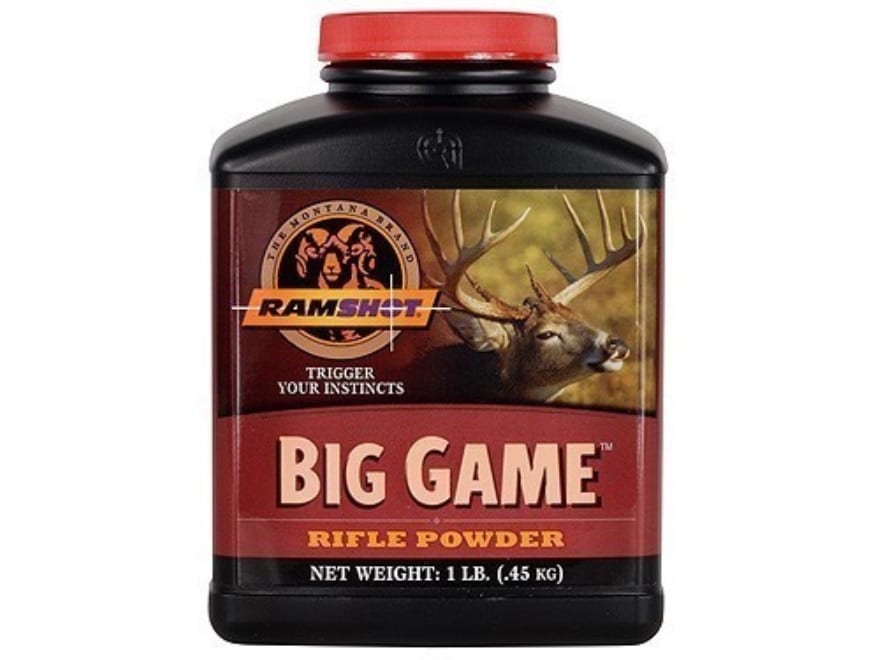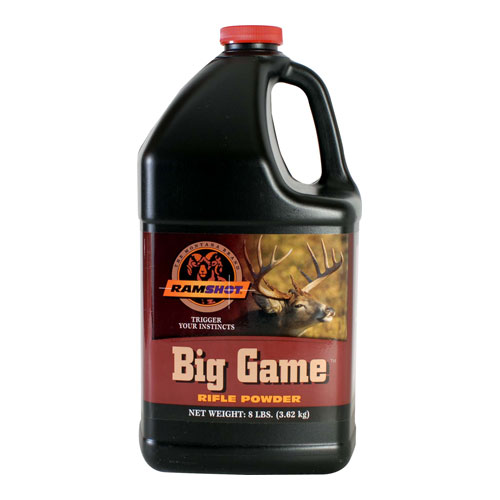 Other Important Information:
Do not exceed the loads displayed in the reloaders guide.
Never mix any two powders regardless of type, brand, or source.
Never substitute any smokeless powder for Black Powder or any Black Powder
substitute.