Product Overview remington 209 muzzleloader primers
Remingto 209 muzzleloader primers are designed to help you reduce chamber buildup in your black powder firearm. remington 209 primers, which are intended for use with black powder substitutes, provide more consistent and reliable ignition while allowing for 2 to 15 times the number of shots between cleanings.
Packed 100 Per Box
Remington 209 muzzleloader primers are designed for black powder substitutes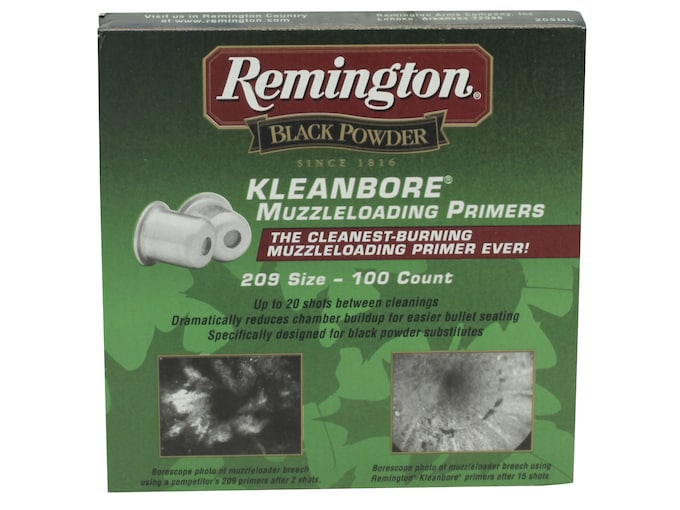 Primers are subjected to reliability testing at temperatures ranging from -20 degrees F to +150 degrees F. The unique tripod anvil design creates a larger strike area while maintaining maximum sensitivity, even when the firing pin strikes off center of the anvil.
Specifications of Remington 209 Primers
Product Information
| | |
| --- | --- |
| Quantity | 100 |
| Country of Origin | United States of America |
Delivery Information
| | |
| --- | --- |
| Shipping Weight | 0.300 Pounds |
| DOT-Regulated | Yes |
| HazMat Product | Yes |
best 209 primer for muzzleloader
209 muzzleloader primers for sale