Product Overview: Winchester 760 powder
Winchester 760 powder is available in both 1lb and 8lb container.
Winchester Smokeless Powders have been around since the late 1800s. Customers that have shot Winchester factory loaded ammunition know that quality of propellant they're receiving as soon as the first shot is fired. Bring that quality home to the reloading bench with the Winchester family of powders.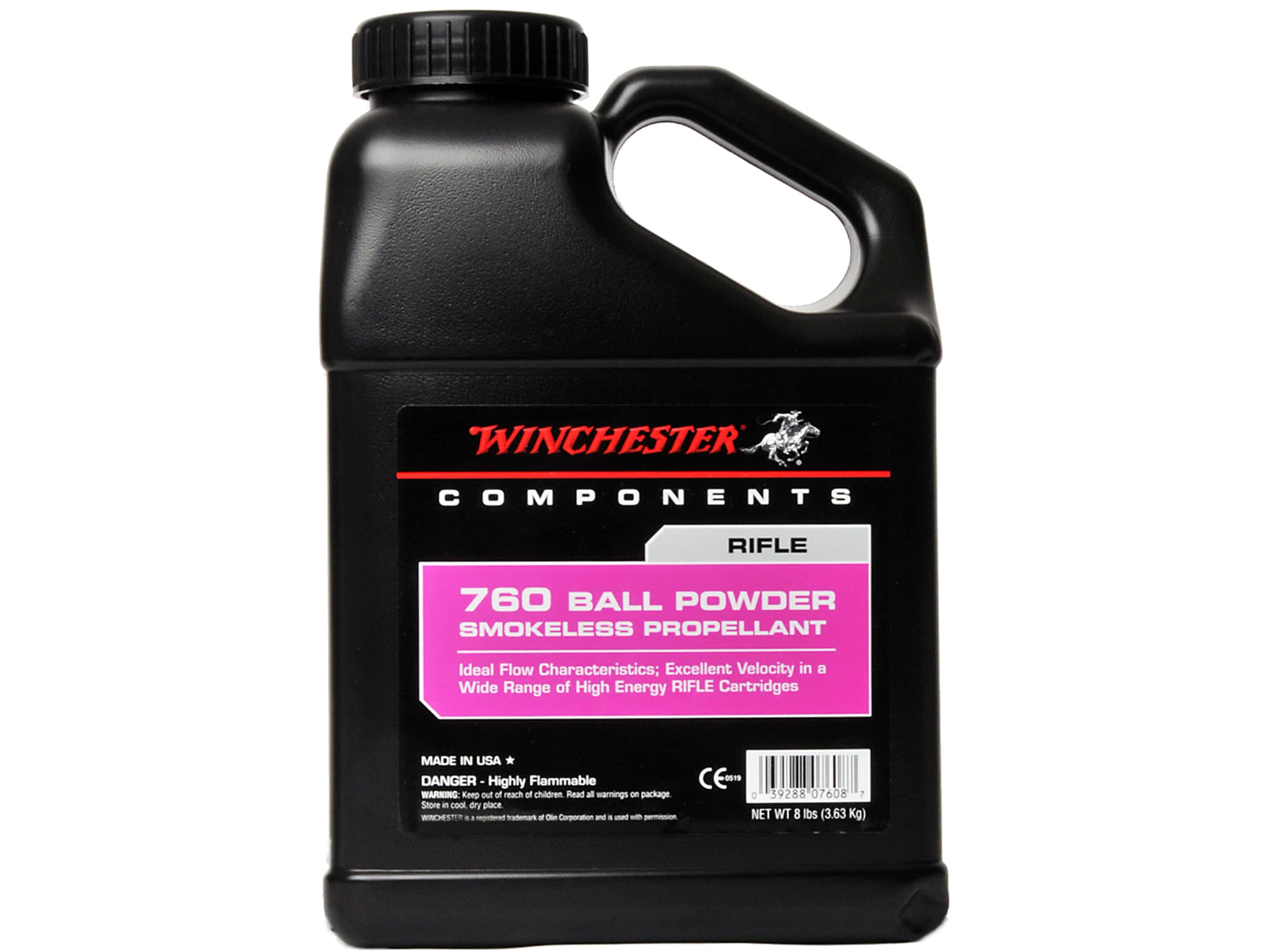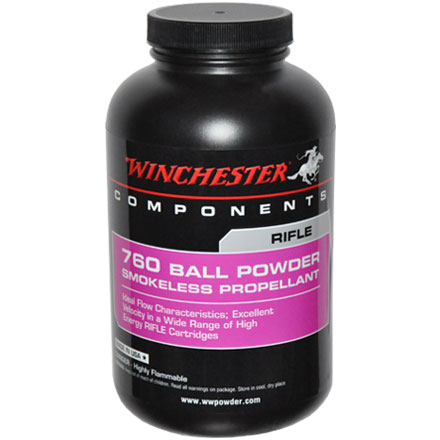 win 760 powder in stock now has ideal flow characteristics which give it an advantage over other propellants with similar burn rates. Recommended for use with 7mm-08 Remington and 30-06 Springfield.
Other Important Information: