Product Overview:

winchester winclean 244
Winchester 244 Powder load data is a great choice for many popular pistol cartridges. This is a ball type powder that meters very well and does not require large case capacity. Win 244 has a low flash signature and is extremely consistent. This powder works well in a large variety of calibers from 9mm Parabellum to 45ACP.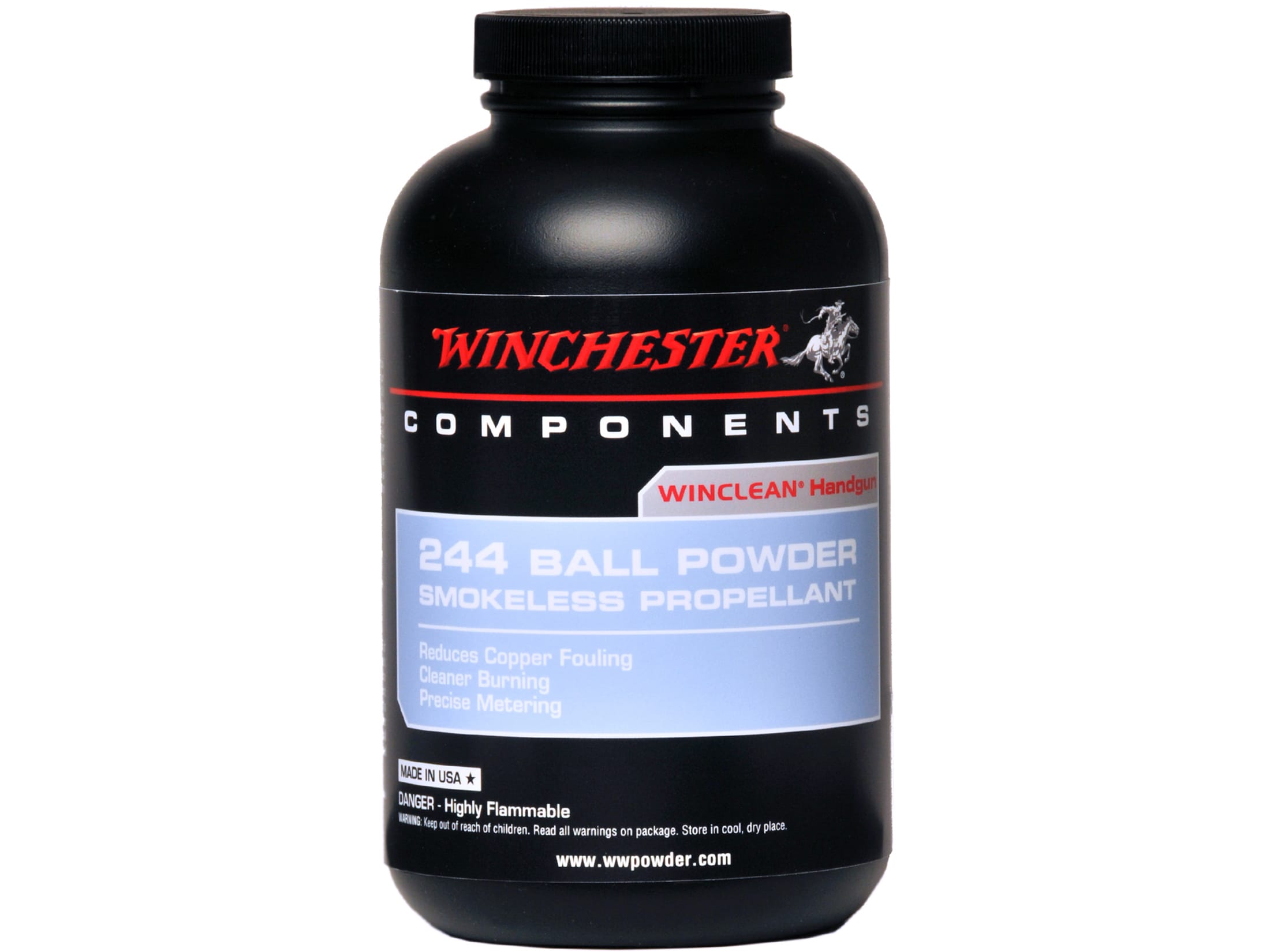 Summary
Winchester 244 Smokeless Powder is a great choice for pistol reloaders. 244 Smokeless Powder is a medium burning, low flash powder perfect for .38SPL, 9mm, and .45 ACP just to name a few. Winchester 244 has WinClean additive that ensures a clean burn with lower copper fouling that will make clean up a breeze.
Specifications and Features:
Great for Pistol Cartridges
Wide Range of Cartridges from 9mm Through .45ACP
Low Flash Signature and a Medium Burn Rate