Remington 6 1/2 Small Rifle Primers DESCRIPTION
remington 61/2 small rifle primers. As a global leader in both the guns and ammunition industries, Remington understands how critical it is to have the best quality ammunition available in order for your rifle to function to its maximum potential whether hunting or shooting.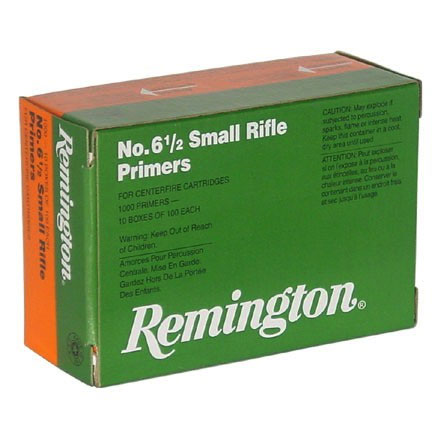 This begins with the use of the highest-quality components available in the ammunition manufacturing process. These are the exact primers that Remington use in the manufacture of their own ammunition, and they ( Remington Small Rifle Primers ) perform to the highest of industry expectations. You must start with the best if you want the most performance out of your handgun, which is why reloaders pick Remington components for their loads.
Every Remington primer (  remington 61/2 small rifle primers ) is made up of a number of subcomponents that have been built to extremely tight tolerances. The dimensions of the primer cup are regulated to.0001″, and the priming mix has been precisely prepared to provide consistent ignition with a broad variety of powder kinds and compositions.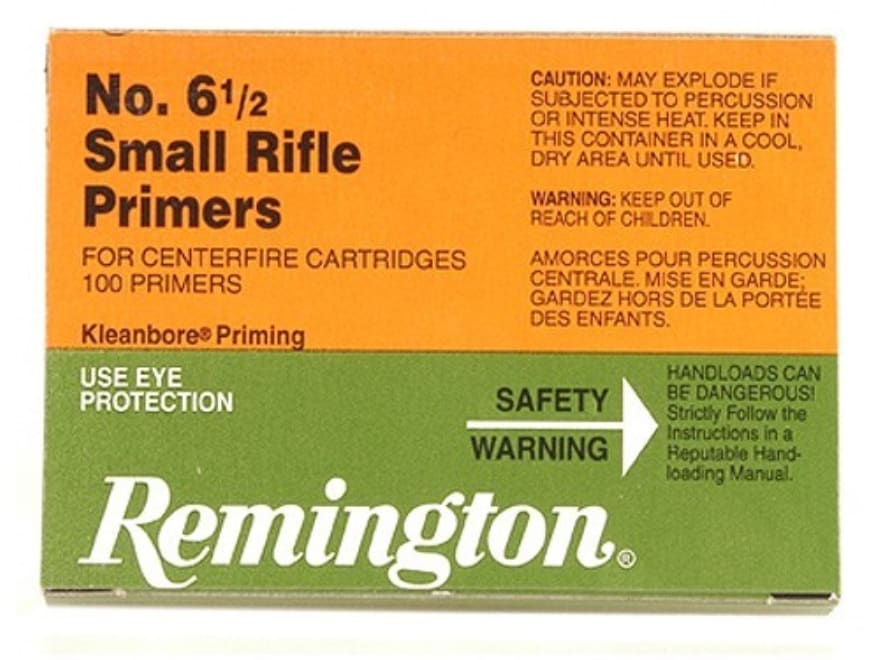 Remington small rifle primers are primarily for use in 22 Hornet. Please consult your reloading manual for load data.
Warning* Not recommended for high pressure loads! Do not use in .223 Remington loads. Please consider using the Remington 7 1/2 Bench Rest Small Rifle Primer.
Product Information (remington 6 1/2 small rifle primers)
| | |
| --- | --- |
| Quantity | |
| Primer Size | |
| Country of Origin | United States of America |
| | |
| --- | --- |
| Gun Type | Small rifle |
| Rounds Per Box | 100 Per Box |
| Boxes Per Brick | |